Link to the reading –> Blakely, J. 2017, 17 April. How School Choice Turns Education into a Commodity. The Atlantic. Retrieved: 28 December 2018.
"What much fewer people realize is that the argument over "school of choice" is only the latest chapter in a decades-long political struggle between two models of freedom—[Neoliberalism] based on market choice and the other based on democratic participation."
---
From a Nation at Risk to Every Student Succeeds Act | 1983-2015
---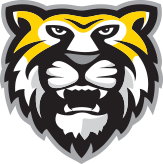 Register with your zoom account- LINK
---
NCLB | What do states and schools actually have to do under the law?
Under the NCLB law, states must test students in reading and math in grades 3 through 8 and once in high school. And they must report the results, for both the
Student population as a whole, and for
Particular "subgroups" of students, including

English-learners and
Students in special education,
Racial minorities, and
Children from low-income families.
States were required to bring all students to the "proficient level" on state tests by the 2013-14 school year, although each state got to decide, individually, just what "proficiency" should look like, and which tests to use. (In early 2015, the deadline had passed, but no states had gotten all 100 percent of its students over the proficiency bar.)
Under the law, schools are kept on track toward their goals through a mechanism known as "adequate yearly progress" or AYP. If a school misses its state's annual achievement targets for two years or more, either for all students or for a particular subgroup, it is identified as not "making AYP" and is subject to a cascade of increasingly serious sanctions:
A school that misses AYP two years in a row has to allow students to transfer to a better-performing public school in the same district.
If a school misses AYP for three years in a row, it must offer free tutoring.
Schools that continue to miss achievement targets could face state intervention. States can choose to shut these schools down, turn them into charter schools, take them over, or use another, significant turnaround strategy.
What's more, schools that don't make AYP have to set aside a portion of their federal Title I dollars for tutoring and school choice. Schools at the point of having to offer school choice must hold back 10 percent of their Title I money.
Source | No Child Left Behind Overview: Definitions, Requirements, Criticisms — Alyson Klein, Education Week, April 10, 2015
---
US Department of Education | Descriptions of School Choices
Learn about the full range of choices available under No Child Left Behind and beyond.
Public School Choice
Supplemental Educational Services
Charter Schools
Magnet Schools
Private Education
Homeschooling
DC Choice
---
---
Critical Thinking –> Think | Pair | Share
The big takeaway –> In this debate, what are the facts? Researchers, politicians, principals, everybody quotes only those facts that support their own ideological perspective.
Vs.
School Choice | Neoliberal Freedom and the ideas of Milton Friedman
---
---
Joel Spring (2018) Discusses Choice, Privatization and Charter Schools
---
Chomsky on Privatization | (Visit the second vignette on School Privatization)
---